Email open rate is the percent of a total number of subscribers who opened an email marketing campaign. These rates usually vary depending on the subject line and the relevancy of the email content for subscribers. A healthy open rate is typically in the range of 20-40%.
With more than 80 billion business emails sent each day, It is challenging to get an email getting read by subscribers. How are you going to stand out?
Well! If no one opens your emails, all of your great email content doesn't matter and goes wasted. Isn't it!
In this article, we are going to dive into one of the most critical parts of an email, which is "Your Email's Subject Line." These tricks and strategies will help boost your email open rate.
Try AWeber free for 30 days! – AWeber Communications

Refer to the table below which shows email open rate across various businesses:
| Business | Percent Open Rate | Percent Mobile Open Rate |
| --- | --- | --- |
| Hospitality | 16.5% | 63.9% |
| Automotive | 13.17% | 67% |
| Child Care | 21.5% | 89.15% |
| Consultant/Training | 13.48% | 51% |
| Education(College) | 17.8% | 63.9% |
| Finance Advisor | 18% | 54% |
| Fitness Center/Recreation | 15.7% | 71.6% |
| Government Agency | 21.6% | 65.9% |
| Health Professional | 17% | 67% |
| Insurance | 14.35% | 50.67% |
| Legal Services | 20% | 56.66% |
| Manufacturing | 15.14% | 48% |
| Marketing/Advertising | 10.6% | 53.5% |
| Personal Services(Photography/Housekeeping) | 17.5% | 63.5% |
| Professional Services | 16.2% | 58% |
| Publishing | 13.86% | 51.7% |
| Real Estate | 15.8% | 53% |
| Restaurant | 15.6% | 62.63% |
| Salon | 13.9% | 74% |
| Retail | 12% | 59.9% |
| Technology | 12.2% | 42.43% |
| Travel | 15.5% | 51.3% |
Try these tricks to enhance the email open rate
• Don't use ALL CAPS
This triggers spam filters and can cause your emails to get filtered to the spam folder. Using all capital letters can be perceived as 'Screaming at the person' which is NOT considered an appropriate business etiquette.
• Do keep it under 71 characters
There's a lot of debate around the ideal length for a subject line. Most experts agree that you should stay under 71 characters. However, I've found that the most-opened subject lines are between 50 and 65 characters. There are exceptions for when a shorter subject line can be very effective (a few words or less), but I encourage you to test this with your audience.
• Do review your subject line on a mobile phone before sending
Awkward or inappropriate phrases can display if a mobile phone cuts off a subject line at the wrong place. It can also remove the part of your subject line that's really going to get people to open! To ensure this doesn't happen, send yourself a test of your email and review it on a mobile phone.
• Don't mislead your subscribers
While you may be tempted to say something wild or irrelevant in your subject line to get more subscribers to open your email, this is a bad tactic. Subscribers often feel annoyed by misleading subject lines, which can lead them to unsubscribe from your list or mark your email as spam.
• Do Use Numbers
Try to break down the information into neatly written bullet points. If your email title assures your readers to learn a lot in a little time, they will check it out. To boost open rates, use odd numbers in your email titles. Also, remember that an eye-catching title needs to be complemented by an amazing content.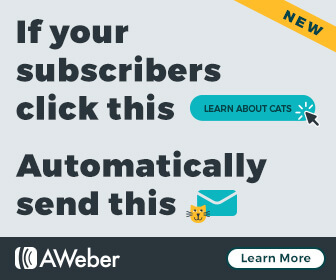 Now, try these strategies to skyrocket your email open rate
• Ask a question
Through research, I've found that subject lines that include a frequently asked question can score open rates 26 percent above average. To find the questions that your audience is asking, talk with them at events, survey them or see what they're saying about your industry on social media sites.
• Mention pain points
Your subscribers struggle with certain challenges related to your industry. If your subject line talks about one of these problems and offers the resolution inside of the email, your subscribers may be more likely to open it.
• Talk about the benefits
Instead of talking about features or bland information, write about the benefits subscribers will get from the content within your email. To effectively improve your email open rate, your subscribers should readily engage with your email content. You should make them clear about what benefits can they expect to get out of that email.
• Incite curiosity
Inciting a sense of curiosity in your subject line is one of the best ways to boost open rates. To do this, hint at the content of your email in your subject line. For example, your subject line could be something like, "The answer to [______] is inside this email." Just fill in the blank with a common question your audience asks.
• Include their first name
I've seen significant increases in open rates just by including a subscriber's first name in the subject line. Your email marketing platform (like AWeber) can help you do this through personalization fields.
• Be careful with the 'From' field
It is observed that people are willing to open an email when it has an actual person's name rather than the name of a business. You can boost your chances of reaching your audience if you mention the same name over and over. You will be able to build trust with your subscribers who can eventually become your customers.
Conclusion
Email marketing success comes with sharing valuable information with your subscribers and building trust. The first thing you should do is to start following the above steps to improve your email open rate and eventually you can move on to optimize your email content for a better click-through rate.
Please follow and like us, if you really do!!